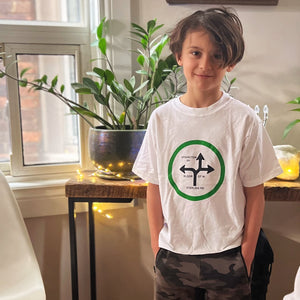 This shirt is a shout out to a very specific intersection in the west end of Toronto. It causes confusion AND delay. It also sends people into balls of rage when it's misused. If this intersection affects you or someone you love, please help spread the gospel. Dress your kid in this shirt to help people understand how it works! The neighbourhood thanks you.
All hand printed in Toronto with Permaset Ink a socially responsible, environmentally friendly and vegan company.

Printed on 100% cotton.