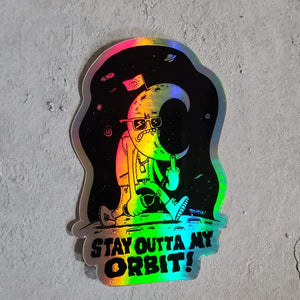 The polite way to tell people to bugger off! In the days of covid, this sticker really encourages social distancing to the max, in the coolest holographic way.
If you like this image check out our shirts, we have a tee just for you!
Stick em all over your goods and make the world a cooler place to be!

Thick, durable vinyl protects your stickers from scratches, water & sunlight.